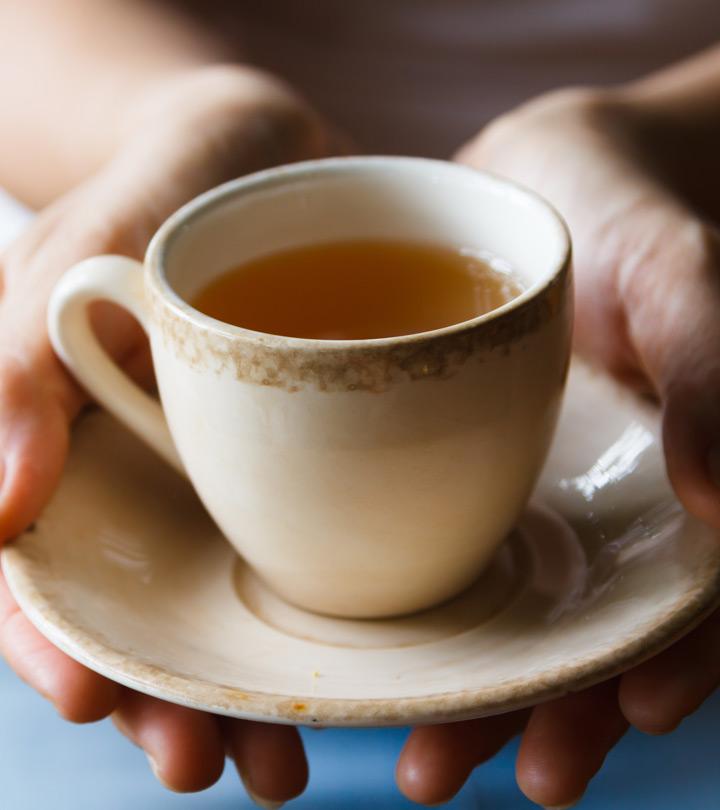 Do you want to stick to your favorite Earl Grey tea all through the pregnancy? Are you worried about its possible side effects? We can understand that it is difficult to give up a particular habit suddenly, especially when related to your favorite beverage. Most of the global population drinks some kind of tea at the start of the day or even throughout the day. So, when a woman is suddenly faced with the task of giving up her favorite morning tea for the safety of her fetus, it causes quite a ripple.
Earl Grey Tea Or Black Tea
Earl Grey tea is a popular form of Black tea and a hot favorite among the westerners. It has a bold and citrusy flavor due to the addition of synthetic or natural bergamot oil. Bergamot orange is an aromatic citrus fruit commonly found in the Mediterranean. The taste may vary from one producer to the other. However, in general, the taste is bold and refreshing.
Caffeine Content In Earl Grey Tea
The caffeine content in Earl Grey tea varies depending upon the producer, but, in general, it is almost similar to the amount of caffeine in other black teas. Approximately, a regular cup of Earl Grey tea contains 55 to 90 mg of caffeine. The decaffeinated variety contains around 2 to 10 mg/cup. But, is earl grey tea safe during pregnancy?
How Safe Is Earl Grey Tea During Pregnancy?
Earl Grey tea is extremely popular, and hence you will find innumerable flavors in this type of tea. The tea offers several health benefits, but research has shown that too much intake of any form of black tea (due to caffeine content) can lead to serious side effects(1). So, if you are pregnant, you must avoid drinking Earl Grey tea in excess or else it can put you and your baby at risk. Hence, even though Earl Grey tea is soothing in nature, moderate consumption during pregnancy is advised. Here is all you need to know about earl grey tea and pregnancy in detail.
How Much Should You Drink?
More than 5 cups of Earl Grey tea per day can lead to unwanted side effects. If you are breastfeeding or are pregnant, you should restrict your consumption to 2 cups to avoid complications. According to the Linus Pauling Institute, although the caffeine content in black tea is less than coffee, it is certainly much more than in green tea (2). The concentration of caffeine also depends upon the type of tea and the duration for which it has been allowed to steep.
Health experts say that ingesting around 250 mg of caffeine per day is safe for every adult, but only if you are maintaining a healthy lifestyle. In pregnant women, the ingestion should be around 150 mg so that the daily caffeine intake is restricted. Too much drinking of Earl Grey tea -say around 16 to 17 cups per day, is harmful to the health of the fetus as well as the pregnant woman.
[ Read: Is Earl Grey Tea Effective For Weight Loss? ]
Possible Side Effects Of Earl Grey Tea In Pregnant Women
The possible side effects of Earl Grey tea in pregnant women include headaches, nervousness, sleeplessness, irritability, heartburn, confusion, irregular heart rate, tremor and convulsions. If you have developed a psychological or physiological dependence on this beverage, then, it can also lead to emotional problems. High consumption of black tea leads to hypokalemia, in which the potassium levels hit the bottom. NIH says that Earl Grey tea can cause hypertension, especially in the third trimester of pregnancy.
So, although you can continue drinking Earl Grey tea during pregnancy, you must restrict your consumption to around 2 cups per day and also consult your health expert in case you are suffering from any complications. Switching over to decaffeinated black tea is a much better idea to rule out any problems during pregnancy.
How did you like this post? Do let us know by giving your valuable opinions in the comment box below.
Recommended Articles