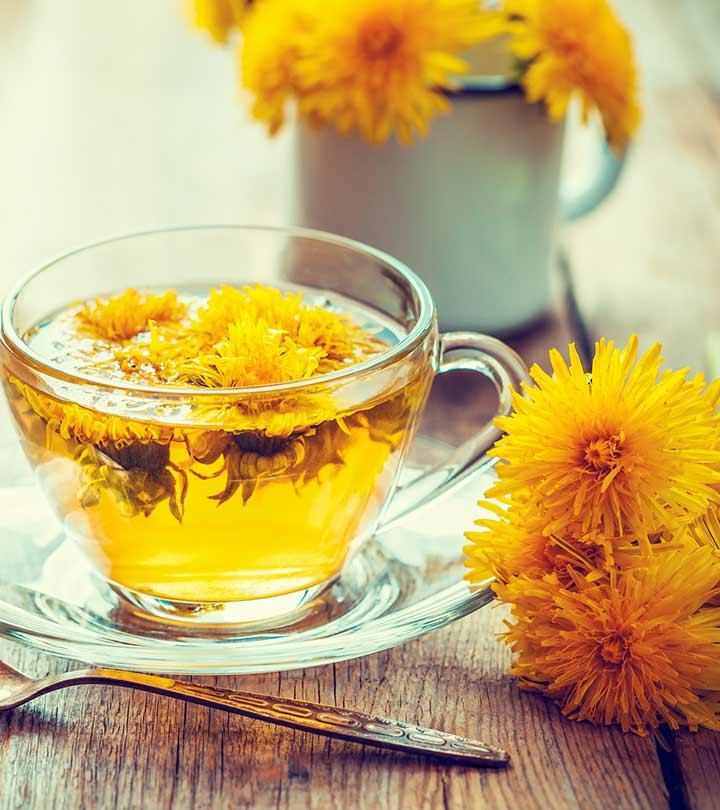 Do you want to know what celebrated fitness coach Jillian Michaels suggests for weight loss? Dandelion tea! It's a drink that has become incredibly popular among people who are trying to lose weight, the healthy way.
Dandelion tea can help people lose weight by reducing their caloric intake. It's a healthy drink, so it is good for your overall health as well.
3 Effective Benefits Of Dandelion Tea For Weight Loss:
Is dandelion tea good for weight loss? There are many reasons why you should be drinking dandelion tea as a part of your weight loss strategy. Here are a few of those reasons:
1. Contains Less Calorie:
Dandelion tea, like most other teas, contains very less amount of calories. However, it is full of nutrients. This makes it the perfect drink for those who are on a diet. It's the ideal substitute for calorie laden drinks like coffee, milk or soda. A cup of dandelion tea adds just 2 calories to your diet, whereas a cup of soda will add about 150 calories! When you choose dandelion tea, you choose health and a svelte body! If you are craving for something to drink, pick a cup of dandelion tea to quench your thirst without pumping your body with calories!
2. Helps To Lose Weight:
Beneficial for weight loss, dandelion tea can be taken along with the meals or between the meals. It can be used even for cooking! Adding this herbal tea to your food, as stock, provides an interesting flavor and taste—this may sound odd, but believe me, you will not regret using dandelion tea for your cooking. Dandelion tea for weight loss can be effective because it promotes fat and cholesterol breakdown in the body. This is why it is best for you to consume a cup of it before taking meals. The drink also improves digestion by stimulating gastric secretion in the stomach.
Another benefit of drinking dandelion tea before the meals, or between the meals is that it will satiate you. The dandelion tea will take a sufficient amount of space in your stomach, helping you eat less. Binge eating? No worries, with dandelion tea, you'll stay fuller for longer with no need for binge eating!
3. Helps To Lose Water Weight:
Water weight is a major problem for some people. Most diets are focused towards helping people lose body fat, and not their water weight. However, if they manage to drink some dandelion tea during the diet, they will lose water weight along with the body fat. This is because dandelion tea is diuretic and helps to flush out extra water from the body. Drinking more dandelion tea in a day can help you lose about 2 to 3 pounds of water weight in one single week.
However, you have to be careful about how much dandelion tea you are consuming during this period. If you are not careful, you might end up dehydrating your body.
A Word Of Caution:
Dandelion tea is healthy, so there is no restriction on who can drink it. You can consume this herbal tea even if you are not on a diet, and would simply like to keep your weight constant. It's good for people who are on diets, as well. However, dandelion tea might trigger allergic reactions in some people. You should consider consulting your dietician before you start consuming this tea.
Dandelion tea should not be consumed by people who are taking diabetes medicine and other blood thinning medicine for it will have a negative impact on the body. It should not be consumed along with antacids. Dandelion tea is not good for children, either.
[ Read: How To Use Ginger Tea For Losing Weight ]
Dandelion tea is one of the healthiest teas and is becoming popular among all the sections of the population. If you feel that this will help you in loosing weight, get in touch with your dietician to figure out how much tea you can drink in a day.
Start sipping!
Hope you like our article highlighting dandelion tea and weight loss benefits.Share your experience with us in the comments section below.
Recommended Articles: